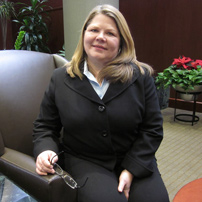 Gina Mitten Gary M. Siegel, LLC email Gina
Admission Details
Missouri, 2005.
Law School Attended
Washington University, J.D., 2005.
College
University of Missouri-St. Louis, B.G.S. with minors in Philosophy and Political Science, summa cum laude, 2001.
Honors and Awards
Recipient, Don Summers Prize for Professional Responsibility (May 2005); Primary Editor, Washington University Journal of Law and Policy (2004-05); Recipient, All-American Attorney Award, American Mock Trial Association National Competition (March 2001).
Community Activities
Councilmember, Richmond Heights City Council, District 3 (2004-present); Member, St. Louis County Municipal League Legislative Affairs Committee (2005-2010); Member, Clayton-Richmond Heights Joint Study Committee (2005, 2006)
Born
Fremont, Nebraska.
AREAS OF PRACTICE FOR GARY M. SIEGEL, LLC
Family / Domestic
Divorce, Motions to Modify, Paternity, Child Support, Child Custody, Juvenile, Adoption, Guardianships & Conservatorships
Civil Litigation
Administrative, Appellate, Civil Rights, Commercial, Complex, Constitutional, Contracts, Creditor/Debtor, Discrimination, Equitable Relief, Employment, Fraud, Injunctions, Insurance Claims, Jury Trials, Licensing, Probate, Punitive, Qui Tam, (Whistleblower), Real Estate
Small Business
Organizational and Start-Up issues, Contracts & Agreements, Corporate Matters
Estate Planning
Wills, Trusts, Powers of Attorney, Asset Protection
Criminal & Traffic
Felonies, Misdemeanors, Ordinance Violations & Municipal Court Charges
Real Estate
Deeds, Sales Contracts, Condemnation, Construction, Mechanic's Liens, Condominium Law