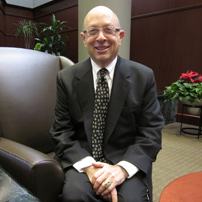 Gerald Poger Senior Counselor email Gerald
Practice Areas
Automobile and truck collisions, bodily injury of all types, including medical malpractice and wrongful death; workers' compensation accidents.
Admission Details
Missouri, 1964. U.S. District Court Eastern District of Missouri, 1964. U.S. Federal Court, 1965.
Law School Attended
Washington University, LL.B., Bachelor of Law, 1964.
University Attended
University of Missouri, Columbia, Missouri, 1961. A.B., Bachelor of Arts, Economics.
Fraternities
Phi Delta Phi, Zeta Beta Tau.
Associations & Memberships
Bar Association of Metropolitan St. Louis.
St. Louis County Bar Association.
The Missouri Bar.
Born
May 1, 1939, St. Louis, Missouri, United States of America.
Biographical Details
Siegel Poger LLC, 2006.
Wittner, Poger, Spewak, Maylock & Spooner, pre-2006.
Throughout my many years of practice I have been able to help over several thousands of clients.   Frequently I have been able to obtain very equitable settlements for my clients without the expense, trauma and duration usually occurring in court litigation.  However, when unreasonable settlement offers are made and settlement is impossible, litigation is always available.  I eagerly look forward to continue my goal of helping people in need of my services.