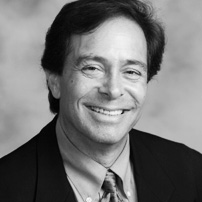 Gary Siegel AV Preeminent Attorney Gary M. Siegel, LLC 314/862-7999 314/863-4340 (fax) email Gary
Law School Attended
Washington University , J.D., 1985
Undergraduate
Northwestern University, B.S.J., 1982
Supreme Court Appointment
Office of the Chief Disciplinary Counsel, Region X , Division II, Disciplinary Committee, 2002; Chairperson of Region X, Division II, Disciplinary Committee, 2009-present
Peer Review
Martindale Hubbell has rated Gary as an AV Preeminent attorney, which is defined to be "a significant rating accomplishment – a testament to the fact that a lawyer's peers rank him or her at the highest level of professional excellence."
Adjunct Professor
Webster University, St. Louis, MO, 1995-1996 (Contract Law)
Lectures
National Business Institute, Divorce Taxation, January 25, 2002
Philanthropic Work
St. Louis Society for the Physically Disabled: Board of Directors, 2002-present; President, 2010-present
American Civil Liberties Union: Board of Trustees, 2007-present; Legal Committee, 2007-present;
Webster Dance Theatre: President 1997-2000
Biographical Details
Gary Siegel was born in St. Louis in 1960.
He attended Ladue schools from K-12 and graduated from Horton Watkins (Ladue) High School in 1978.
In 1982, Gary graduated from Northwestern University with a degree in journalism from NU's distinguished Medill School of Journalism. He received a Recognition of Excellence from the Chicago Advertising Club in 1981 for his work at Northwestern.
Gary graduated from Washington University's School of Law in 1985. In his senior year, he was Second Place Winner in the National Client Counseling Competition. During law school, Gary worked for two years at the law offices of Thomas R. Green.
After passing the bar, Gary worked for George (Buzz) Westfall and then Bob McCulloch of the St. Louis County Office of the Prosecuting Attorney from 1986-1991. By the time Gary was 30 years of age, he already had picked more than thirty juries.
Since 1991, Gary has practiced in the private sector. In addition to trying hundreds of civil cases, he has gained valuable experience in a wide variety of subjects, serving as a condemnation commissioner for St. Louis County Circuit Court, prosecuting for the City of Creve Coeur and representing the Board of Healing Arts for the State of Missouri.
Probably the greatest honor he has received in the legal profession is his appointment by the Supreme Court for the State of Missouri to serve the Office of Chief Disciplinary Counsel on Region X Disciplinary Committee. The OCDC Disciplinary Committee investigates complaints by the public and recommends discipline actions against attorneys. In 2009, Gary was appointed Chairperson of the OCDC Disciplinary Committee, Region X, Division II.
Gary takes great pride in saving his client's money and by finding solutions that avoid litigation. But if a trial is necessary, Gary represents his clients with zeal.
AREAS OF PRACTICE FOR GARY M. SIEGEL, LLC
Family / Domestic
Divorce, Motions to Modify, Paternity, Child Support, Child Custody, Juvenile, Adoption, Guardianships & Conservatorships
Civil Litigation
Administrative, Appellate, Civil Rights, Commercial, Complex, Constitutional, Contracts, Creditor/Debtor, Discrimination, Equitable Relief, Employment, Fraud, Injunctions, Insurance Claims, Jury Trials, Licensing, Probate, Punitive, Qui Tam, (Whistleblower), Real Estate
Small Business
Organizational and Start-Up issues, Contracts & Agreements, Corporate Matters
Estate Planning
Wills, Trusts, Powers of Attorney, Asset Protection
Criminal & Traffic
Felonies, Misdemeanors, Ordinance Violations & Municipal Court Charges
Real Estate
Deeds, Sales Contracts, Condemnation, Construction, Mechanic's Liens, Condominium Law